Introduction
Best protein powder for diabetics patients.
As a person with diabetes, paying attention to your protein intake is essential. Protein aids in weight management, blood sugar regulation, and the construction and repair of tissues.
However, finding a suitable protein powder can be challenging, especially with so many options on the market. The finest protein powder for diabetics in America can be challenging to locate, so we've put together this thorough list to assist you.
The role of protein in diabetes management
Protein is a macronutrient that plays a vital role in the body. It's essential for building and repairing tissues, and it's also an important source of energy. In addition to these functions, protein can also help with blood glucose control. 
When you eat protein, it takes longer to digest and absorb compared to carbohydrates. Eating protein can help slow down the rise in blood sugar levels after a meal.
For people with diabetes, it's important to manage blood sugar levels to prevent complications such as nerve damage, kidney damage, and heart disease. That's why it's important to include protein in your diet.
For every pound of body weight, diabetics are advised to consume 0.36 grams of protein, according to the American Diabetes Association. Therefore, if you weigh 150 pounds, you should aim for at least 54 grams of protein daily.
Protein has positive impacts on blood sugar regulation, in addition to helping people lose weight and build muscle. Protein can help you feel fuller and more satisfied after a meal, which may help you eat less and lose weight.
It's also essential for maintaining muscle mass, especially as you age. Sarcopenia, or age-related muscle loss, is a common concern for older adults, and protein can help prevent it.
Types of protein powders
There are numerous varieties of protein powders on the market, each made from a unique source of protein. Some of the most typical types are listed below:
Whey protein: This is a complete protein that's derived from milk. It's easily digestible and contains all nine essential amino acids.
Casein protein: Like whey protein, casein is also derived from milk. However, it's digested slowly and can be a good option for sustained energy.
Soy protein: This plant-based protein is derived from soybeans and is a complete protein. It's a good option for vegans and vegetarians.
Pea protein: Another plant-based protein, pea protein is derived from yellow peas and is also a complete protein. It's a good option for those with allergies or sensitivities to other protein sources.
Rice protein: This plant-based protein is derived from brown rice and is a good option for those with allergies or sensitivities to other protein sources. Although it isn't a complete protein, it can be used with other sources to supply all the necessary amino acids.
Before making a decision, it's critical to consider the advantages and disadvantages of each protein powder kind. For example, whey protein is readily absorbed. It contains all nine essential amino acids, but lactose intolerance may prevent some people from using it.
On the other hand, plant-based proteins like soy, pea, and rice are suitable for vegans and vegetarians. Still, they may not be as easily digestible as animal-based proteins.
Criteria for selecting the best protein powder for diabetic patients
When selecting a protein powder, there are several factors to consider. You can use the following factors to choose the ideal protein powder for your requirements:
Ingredients: Check the label to determine the protein powder's ingredients. Avoid products with added sugars and artificial sweeteners, as these can impact blood sugar levels. Instead, look for protein powders with natural sweeteners such as stevia or monk fruit extract.
Sweetness: Some protein powders have a naturally sweet taste, while others may be flavored with artificial sweeteners. You might like a protein powder with a sweeter flavor if you have a sweet craving. However, added sugars and artificial sweeteners can affect blood sugar levels.
Serving size: Pay close attention to the protein powder's serving size. It may be challenging to fit into your daily protein intake if it's too large. On the other hand, if it's too small, you may need to take multiple servings to reach your protein goals.
Nutrition facts panel: Check the nutrition facts panel to see the amount of protein, carbohydrates, and fat in each serving. Nutrition facts can help you choose a protein powder that aligns with your nutritional needs and goals.
Ingredient list: The ingredient list can provide more information on the specific types of protein used in the quality product. It's a good idea to choose a protein powder with a single protein source rather than a blend. A single protein can be easier to digest and less likely to cause allergic reactions.
Top protein powders for diabetics in America
Here are some of the best protein powder choices for diabetics in America now that you know what to look for in a protein powder: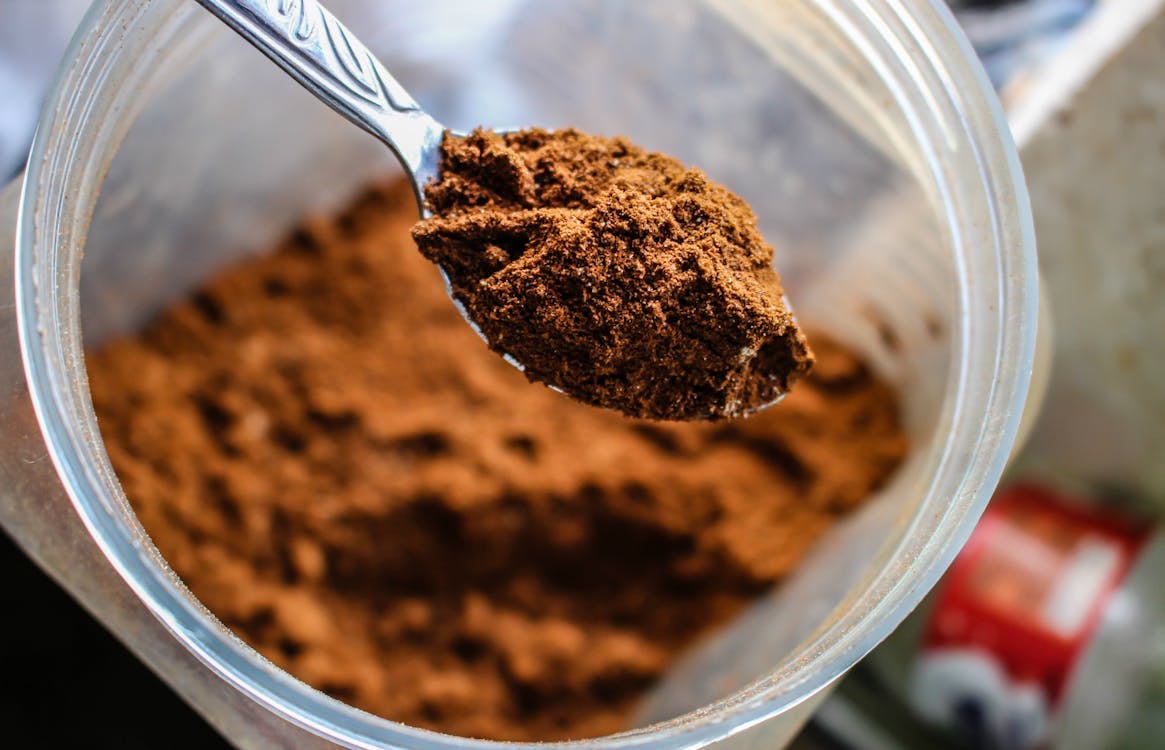 Conclusion
In conclusion, protein is an essential nutrient for people with diabetes. Finding a suitable protein powder can help you meet your protein needs. And support your overall health goals.
When selecting a protein shakes powder, it's essential to consider the ingredients, sweetness, serving size, nutrition facts panel, and ingredient list. Following these criteria, you can find a protein powder that aligns with your needs and preferences. 
Remember to consult your healthcare provider before starting any new supplement. Always read labels to ensure that you choose the best protein powder.